COVID-19 Vaccine Update 1/4/2021
posted on 1/4/21
posted by
Public Health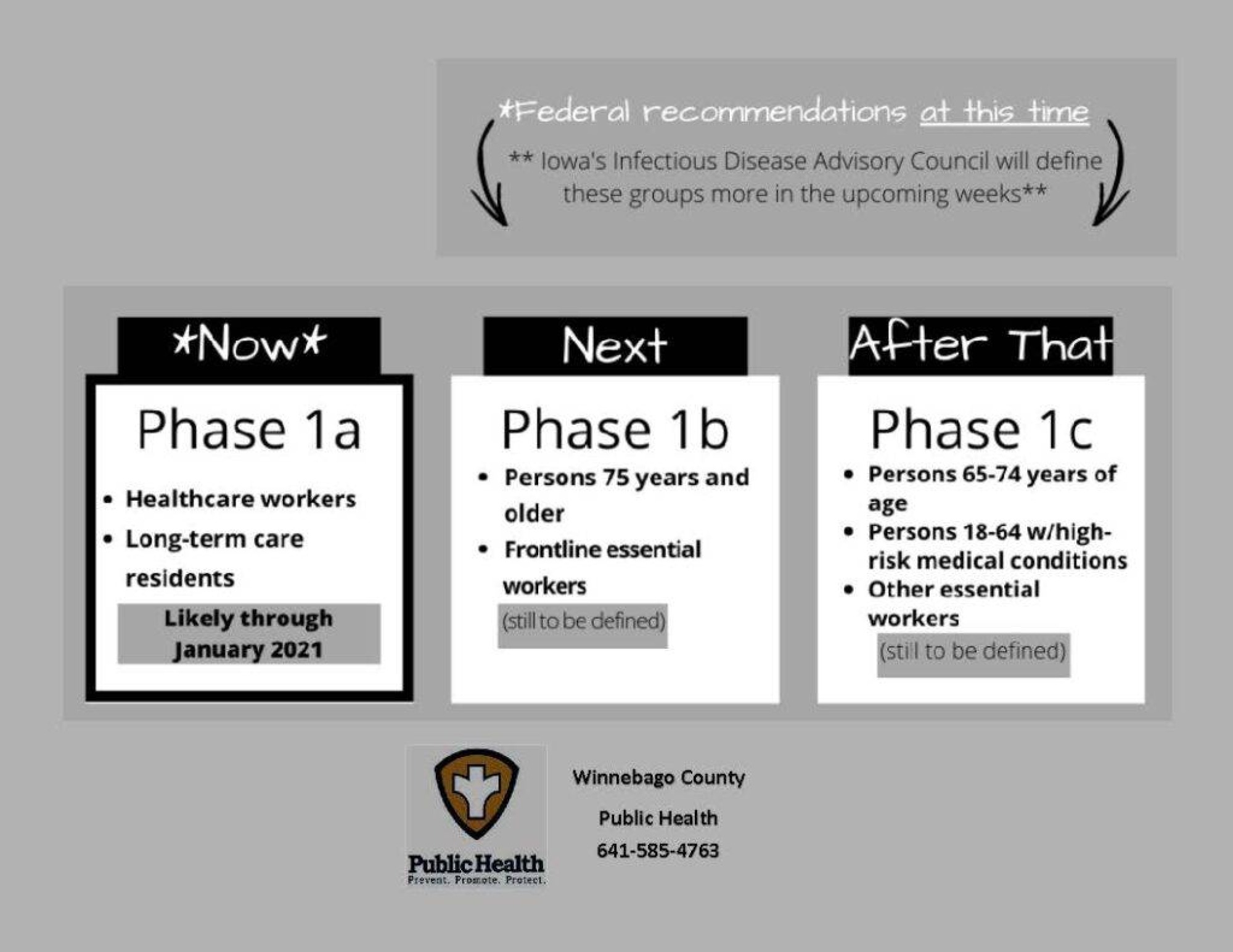 Winnebago County continues to work closely with the CDC and Iowa Department of Public Health's vaccine distribution plan. The vaccine allotted to each county must be distributed to the community in phases outlined by the CDC. The first phase, phase 1-A, includes health care workers and patients and staff of long term care facilities. At this time we continue in this phase.
Winnebago County Public Health will be notified by the Iowa Department of Public Health when vaccinations can progress to the next phasing level. It is anticipated that by mid-2021, there should be enough vaccine for anyone who wants to receive it.
Until vaccine is widely available to all, it is critical that Iowans continue to practice the mitigation measures that can slow the spread of the COVID-19 virus.
Wear a mask or face covering
Practice social distancing with those outside your household
Clean your hands frequently with soap and water
Stay home if you feel sick